Welcome to the TFCEPA BLOG. Another week closer to Christmas and a very busy last two weeks in school to follow. All of the children will enjoy a Christmas Experience journey in school time this week – all of the teachers have been busy preparing stations around the school where children will have an opportunity to reflect on the Christmas Story. We will also enjoy the YR Nativity and finish off the week with Christmas jumper day – which reminds me that I need to pull mine out from the back of the wardrobe… and I'm sure there's an election in there somewhere too!
Have a fantastic weekend with your families – as always, if you have any queries, please contact any member of staff via the school office.
Best wishes – Mr Spencer
- Dates for your Diary
- Message from Y6
- Year R Reminders
- Pupil Voice Survey – Inclusion
- Church Service Info – Christingle
- Coffee Morning – thanks + info
- Year Nursery message
- Reminder – Head lice
Dates for your Diary
YR Nativity – grandparents and siblings

RE Week - more details to follow

Christmas Jumper Day –

charitable

donations welcome

Y6 learning at Life Skills Centre Bristol.

Provisional Date for YR Nativity - more details to follow

YN Nativity Tableau and songs –

letters have been sent out to all YN parents with specific time slots

ELECTION DAY – POLL OPEN IN SCHOOL HALL

School will remain open - packed lunches will replace hot meals.

EVENT POSTPONED – new date to follow

Y5 and Y6 will be leading worship on theme of Perseverance– parents of children in these year groups welcome to join us for worship

Save the Children Christmas Jumper Day

"Show me" sessions; for children in YR, Y2, Y4, Y6 -please note change to arrangements for Show Me sessions this year - in response to feedback about how crowded such sessions can get we have split the year groups - please see note below - For YR, Y2, Y4, Y6 only Monday 16/12 classrooms open 3:30 – 5:00; Tuesday 17/12 – 3:30 – 4:30.

Parental access to Tapestry for YN and YR children and Seesaw for Y1/2/3/4/5/6 children until end of Christmas holiday.

Carols by Candlelight - all invited– the aim is for this to be outside unless weather really bad so all will be welcome

18/12 is reserve date should event be postponed

Christmas Dinner – please book via Parent Pay

Last Day of Term - usual times

Christmas holiday – school closed

Last Date for ordering meals via Parent Pay for week 1 of the next term - see below.

School closed to children - Staff Training (INSET) day - staff in school; no children in school

Children back to school normal times for start of term 3 - remember no school run clubs this week
Message from Y6
Hi Everyone
Our trip to Bristol Life Skills Centre is on Tuesday. Please remember that children should be in school uniform (they may wear trainers) for the trip, and will need to bring a packed lunch as we will be eating at the centre. Our trip is going to return at 4pm, so children will need to be collected then, unless they are to walk home.
We are looking forward to learning lots of new skills!
Thanks - Miss Weston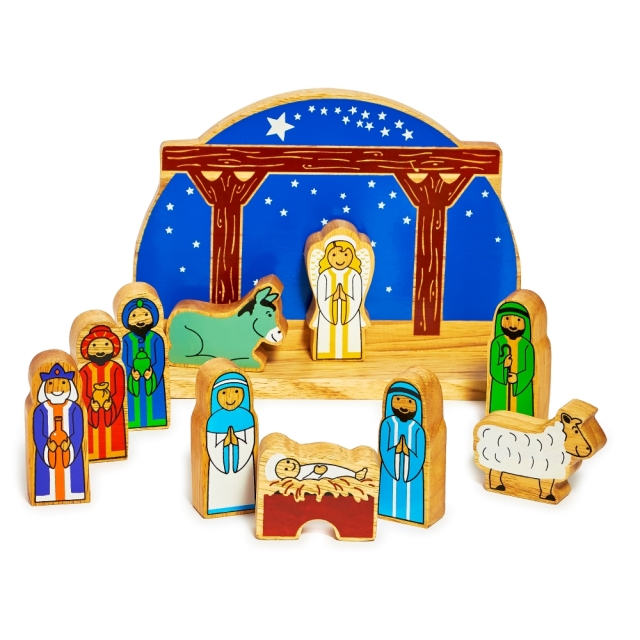 YR Reminders
Nativity- don't forget the children don't need collecting on Tuesday. They will stay in school at 3.30 to prepare for the nativity and play some Christmas games. We will provide them with a snack picnic tea.
Uniform- YR children should be wearing school trousers or skirts and school jumpers. Joggers and hoodies are for YN children only.
Bookbags - all children should now have a school bookbag for their reading book that fits into their classroom drawer.
Tapestry
We have been so impressed with all of the home learning observations you have been adding to Tapestry this term. It is so lovely to see the children learning with their families.
We will now close Tapestry next week Thursday 12th - Sunday 16th, so that staff can upload all the new learning observations for this term.
Have you spotted Father Christmas on Tapestry yet? Don't forget to add a photo of how your family celebrates Christmas to help the children talk about their experience when we return in January!
Parent Voice Survey – Inclusion
We would be very grateful if you could find the time to fill in the parent voice survey, which has a focus on inclusion, so that we can continue to improve the support we offer to the families at Tadpole Farm. Please copy and paste the below web link to complete.
https://docs.google.com/forms/d/1MrH80cCmT8gZD_AMmsCgiVlRlAsQVfM9sW7VOwn7Wes/edit?ts=5de90758
Church at Tadpole Garden Village: Christingle Service – This Sunday!
If you have been to a Christingle Service before you'll know how exciting children find lighting the candle in their orange and hearing again what all the parts of the Christingle mean. If you haven't ever been to one, now is your opportunity to find out. Either way, come along to our Christingle Service this Sunday, (8th December) at 4pm in the school hall.
Many thanks
Sally
Revd. Sally Robertson (Priest in Charge)
Rev.sally.robertson@nschurch.org.uk
Coffee Morning – thanks + further info
Thank you so much to those of you who attended the coffee morning on Tuesday; it was lovely to meet you and have a chat.
From 14th January 2020, we will be holding these coffee mornings every Tuesday 8:45- 10am in the small hall. These sessions will be an opportunity to talk to new people and learn more about the school and how to support your children.
All members of our community are welcome- young and old.
Refreshments, toys and books will be available!
Message from YN
We hope that Hedgehogs families have been enjoying reading and sharing their YN lending library books at home. Just a reminder that all books need to be returned next week, by Friday 13th December if possible please, so the bags can be checked and organised ready for next term. Thank you!
Reminder - Head lice
We have had a couple of reported incidents of Head Lice in school. For advice on how to recognize/treat head lice, please see the NHS guidance.
https://www.nhs.uk/conditions/head-lice-and-nits/